With great commitment for designing and developing adaptive, responsive and user-friendly websites, as well as offering other web and digital services such as graphic design, we're even more than ever poised to render the best of services to clients.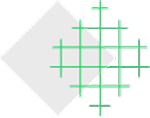 We're a web design & development and web consulting agency in Akure, Nigeria that is dedicated to designing and developing responsive, adaptive and SEO/user-friendly websites, as well as offering other digital services that meet the needs of businesses and individuals.
So, whether you're ready to launch your first website or to redesign your existing one, be sure that you've got the right web design agency for that need of yours.
As a web agency, we design and develop websites with a unique touch and the best of UI/UX integration for businesses to have a better feel of having online presence, which in turn help generate better returns online.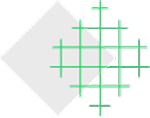 We design and develop websites for businesses to thrive online and have greater yields of business activities. The websites we build are all highly responsive, which means that your site can adapt easily to different screen sizes, be it desktops or mobile devices.
We also offer other digital services such as web management, backup & security, Search Engine Optimization, as well as graphic design services to clients. And our services are very much affordable compared to our competitors.
So, if you are looking for a web and digital services-agency to develop the perfect website for your business or for any of the services mentioned above, then look no further because; we derive pleasure in making clients happy. And we do this by offering unlimited revisions/editing of the website, graphics or any of the services we render until clients are satisfied with the final product.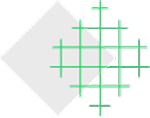 We have a responsive culture in doing business with clients as a means of answering all their questions and finding workable solutions to their web related challenges, irrespective of location.
At Nini Digital Services, we understand the importance of quality delivery in business, and the need to do exactly what clients say, and as such, we deliver the best of quality within reach to clients.  
Our support mechanism is timely and efficient in seeing our clients through any web related challenges they might encounter. That's our own way of providing the best of services to clients.
We're committed to deliver!
With clients trusting us with their web and digital projects, the least we can do in compensation and appreciation for their trust is timely completion of their projects.
Timely project completion rate %
Clients satisfaction rate %
To provide professional web and digital services to businesses and individuals, enabling them to succeed in the digital space with 21st century innovative tech solutions that empower them to drive home greater yields from their businesses.
To be a preferred web design & development and digital services agency with the sole aim of providing efficient and cost-effective web and digital solutions that meet the needs of clients. 
We are here to serve you!